* Fields marked with an asterisk (*) are required to schedule a consultation with one of our associates.
Thank you for your interest in Analytical Behavior Consultants.
We look forward to speaking with you about your child's developmental and behavioral needs. Your message is very important to us, and we will contact you shortly.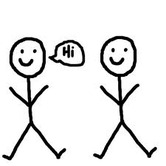 Copyright 2011 Analytical Behavior Consultants, LLC ·
1340 East 28th Street, Ste. C
510.881.6232
East Bay
info@abcabatherapy.com​
​510.881.6232

​South Bay
abcsj@abcabatherapy.com​
408.828.4997​​
1040 Park Avenue, Unit# 200 C
San Jose, CA, 95126
abcsj@abcabatherapy.com
408.828.4997
ABC Analytical Behavior Consultants